"One Person's Trash"
Your guide to reducing, reusing, and recycling in the City of Manhattan Beach. Stay up-to-date with the latest news, stories, and recycling tips in this quarterly newsletter, brought to you by Waste Management and the City of Manhattan Beach. It's free for all residents! Read it online here.
Get Ready, Earth month is around the corner!
Join us in our Shred+EWaste Event on Saturday April 25th. Click here for more details
Become a Certified Green Business!
Visit Manhattan Beach's Newly Certified Green Businesses: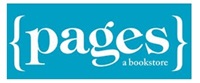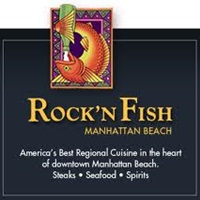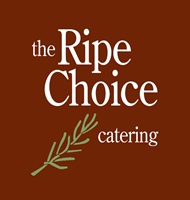 Take a look at all of the Certified Green businesses in Manhattan Beach, click here.
To apply, go to greenbusinessca.org or email us
Question? Click here for more details on the program.
WM CORe® Converting Manhattan's Beach Food Waste to Clean, Renewable Energy.
As the nation's leading environmental services provider, Waste Management is committed to finding innovative solutions to ensure waste no longer goes to waste. In Southern California, Waste Management is paving the way through its Centralized Organic Recycling equipment (CORe®) patented system, which is a proprietary process that uses food waste to create an Engineered BioSlurry (EBS) that can be used to generate renewable, green energy through co-digestion at municipal wastewater treatment plants.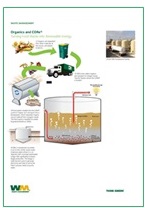 Residential Pilot Details: The residential pilot program includes approximately 800 homes located on five select routes located throughout the City. Food waste recycling is only available to residents who live in the pilot area who also currently have a green waste container.
Click here for more details on the program
Out of compostable kitchen bags? Stop by the City of MB Public Work's City Yard (3621 Bell Avenue) during weekday business hours and request a box at the front desk.
Questions about the program?
Call WM Representative Jamilah Lang at 310 522 6541, or email JLang2@wm.com
Commercial Pilot Details: Twenty-four Manhattan Beach businesses are participating in the Yellow bag commercial food waste pilot. They include: American Martyrs Church, Bakers Bakery, Bristol Farms, BrewCo , California Pizza Kitchen, Dealer.com, Farmers Market, Grandview Elementary, Islands, Le Pain Quotidien, Manhattan Bread and Bagel, Manhattan Beach Market, MB Middle School, Nicks' Restaurant, Olive Garden, Pacific Elementary, Petros, Rock'N Fish, Robinson Elementary, Sesame Moe's, Shade Hotel , Starbucks and Tin Roof Bistro.
Waste Management recycling experts have been working with each establishment to create customized recycling programs and training staff to ensure a successful program launch.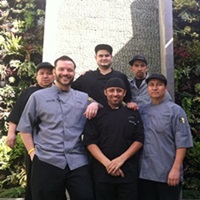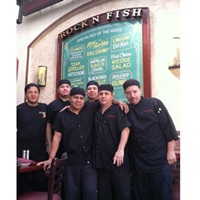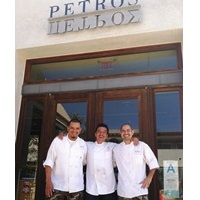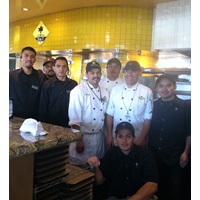 Click here for more details on the program
Take a look at the acceptable food waste materials
Questions about the program?
Call WM representative Angelica Dulce at 310-924-0402, or email Mdulce@wm.com
Mira Costa High Goes Green
MCHS is making waves this year with Grades of Green, an award-winning environmental nonprofit and Waste Management, as they implement a campus wide recycling program. Take a look!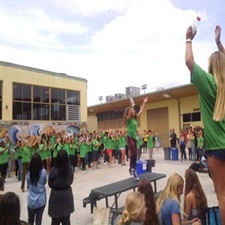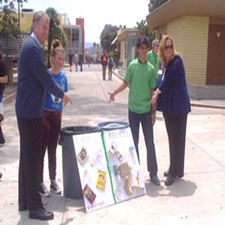 WM Recycling Facility Tours
Have you ever wanted to learn more about the recycling process? Consider attending an upcoming tour of WM's local recycling facilities to see firsthand how our recycling programs work. Please note, tour attendess must be over 14 and wear closed toe shoes. Space is limited. If you are interested in taking a tour, please email WM at askgreen@wm.com to confirm your attendance.
Tours Dates & Locations for 2015
WM Transfer Station –321 Francisco Street, Carson CA
Monday, March 23rd at 10am
Monday, October 26th at 10am
Orange County Recycling Center -2050 N. Glassell, Orange CA 92865
Monday, May 11th at 10am
Monday, November 16th at 10am
Azusa Material Recycling Facility -1501 W. Gladstone Ave, Azusa CA 91702
Monday, February 9th at 10am
Monday, September 21st at 10am
Check out this flyer to learn more about each WM facility.
2015 Composting Class Schedule
Why compost? Because a rind is a terrible thing to waste! Join us for any of our upcoming 2015 FREE composting classes, and learn how to recycle your food and yard waste into a valuable and organic fertilizer for your garden.
All 2015 Free Classes take place at 10AM at the Botanical Garden in Polliwog Park, 1601 Manhattan Beach Blvd (at Peck Ave):
- Saturday, May 16th
- Saturday, July 18th
- Saturday, October 17th
**Residents may also purchase a discounted composting bin by contacting Waste Management customer service at 310-830-7100.
Pharmaceutical Mail-back Solution
Free pharmaceutical/medicine mail-back recycling pouches for safe, convenient disposal are available by calling WM customer service: (310) 830-7100.